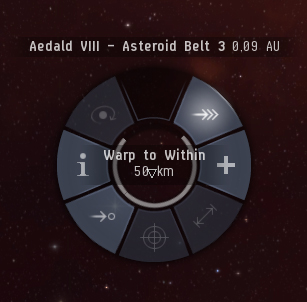 CCP Sharq offers a tour of the new radial menu that will be available via left-click:
To call up the radial menu you need to hold down the left mouse button on an item for a moment like on the original Action Menu. That works on brackets in space, the overview and on your Targets.

Different from the old radial menu, there is no need to hit the little button to trigger options, with the menu open the screen is divided into segments allowing for quicker interactions using gestures. Your commands can now be made quicker than through the old radial menu or the Right Click menu.

Designing the radial menu using only 8 slices is constraining, yet liberating. We went through numerous iterations on the layout schema and ended up with something we were happy with.