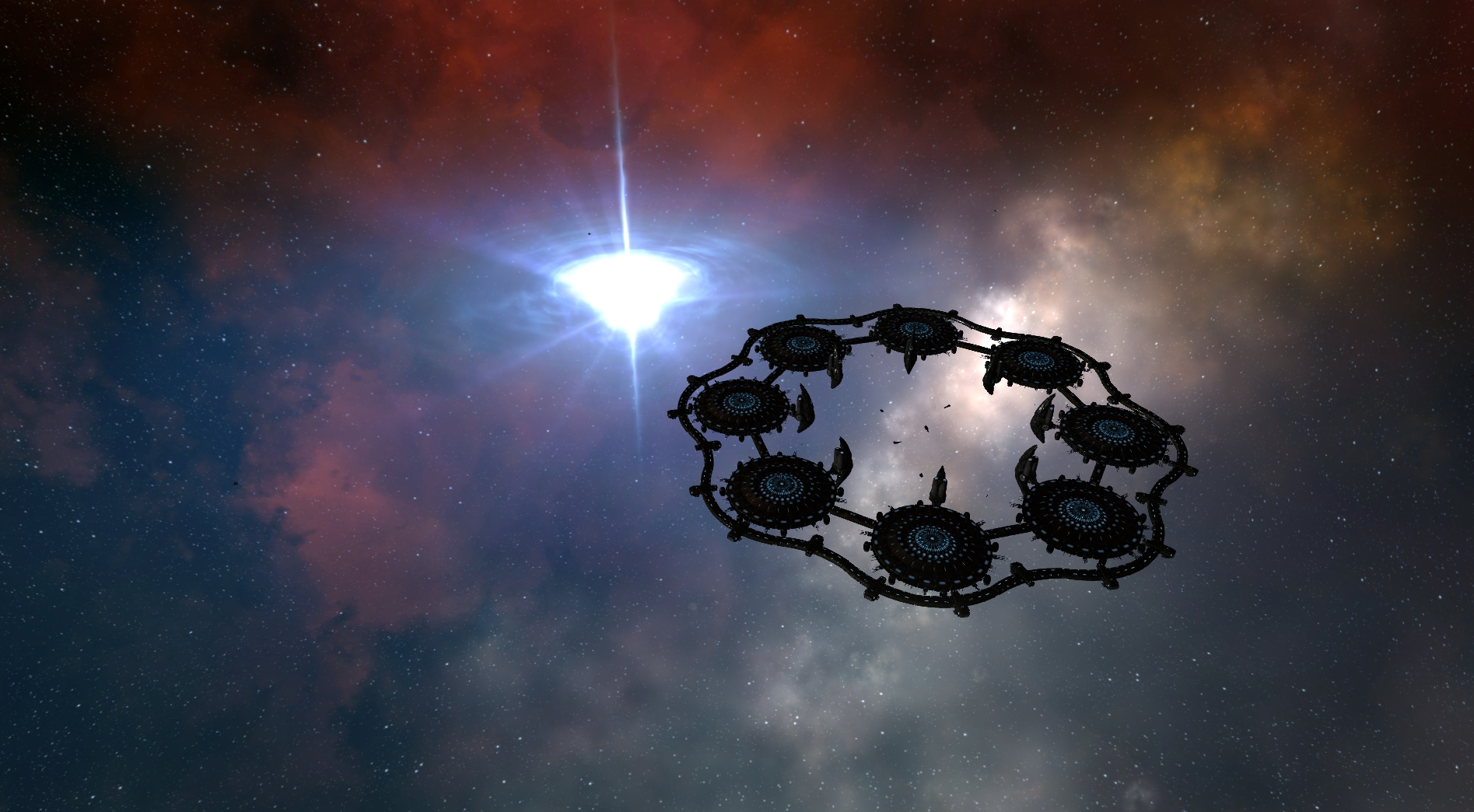 CCP Fozzie announced a contest of sorts yesterday:
Out of character, I can reveal that this storyline and the associated donation drive will lead directly to new technology falling into the hands of players in the near future. The relative success of each empire's donation drive will determine in what order each faction will get access to this new technology.

Each faction navy will also express their gratitude through a special ingame item representing an honorary commission to their forces. The commissions will be given to the character that donates the highest value of Neural Network Analyzers and Sleeper Data Libraries (combined and weighted) to each faction over the course of the event.

Each commission will be a unique item that will forever contain the name of the winning character in the description.
Sounds like fun for those who do that sort of wormholery.  Rhavas at Interstellar Privateer is clearly interested, but thinks the offer doesn't go far enough.  In a provocatively-titled post, he says that they're lying to you.  He's right, of course, at least in character.
The new tech falling into our hands can only be connected with the promised player construction of stargates leading to a new space, I think (Drackarn lists other, perhaps more likely answers).  CCP says that the new tech is going to trickle down to us through the empire factions.  Rhavas–if he's not scamming us for gate construction materials–proposes that we force CCP into setting another place at that table by donating to Gillome Renard.  How cool is that?
The contest is a great idea, and doesn't seem like a lie on its face.  Capsuleers, however, shouldn't take the word of the empires.  The player base has proven in the past that it can steer CCP in new directions.  Let's tweak that lore!