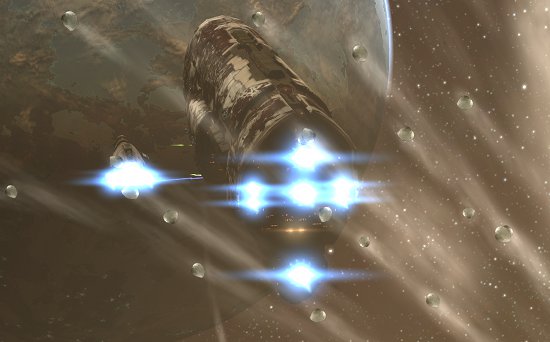 Coming this summer, a way for CCP to sniff and analyze your EVE experience on your computer:
EVE Probe plays back animated scenes using the very same graphics engine as the EVE client, but everything is deterministic and not dependent on player input. When it is ready, we will offer it for download so you can run it on your machine – with your graphics hardware and your exact configuration. EVE Probe then gathers performance data, such as frame times and memory usage and sends that back to our server, along with your machine specs and display settings. This gives us valuable feedback on the performance of our engine on a much wider variety of computer configurations than we could ever hope to cover in-house.

Note that this data is sent anonymously and we don't collect any data that could be used to identify any individuals – all we care about are the machine specs.